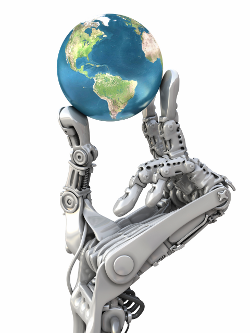 Our Snapshot Receiver can operate with incredibly low power for extended periods of time. Snapshot Receiver Technology takes a completely new approach to GPS positioning, gone is the slow start up times needed to acquire and track GPS satellites. By leveraging our patent pending technology that allow GPS receivers to compute its position using as little as 2 milliseconds (2ms) of data, we open up entirely new market segments that would be impractical or unfeasible due to constraints in power availability and form factor.
Snapshot positioning is ideally suited for obtaining single-shot position solutions similar to WiFi and Cell-ID positioning. Our snapshot positioning solution is complementary to existing WiFi positioning in that, while WiFi geolocation operates well in indoor and dense urban areas where wireless access points are closely spaced, WiFi geolocation cannot be effectively used in large open spaces, away from existing wireless access points. Conversely, snapshot positioning using GPS works best in large open spaces.
Unlike power hungry conventional GPS chipset-based receivers that consume large amounts of energy, our snapshot receiver can extend the battery life of GPS enabled devices by several orders of magnitude.
Applications:
Wearables
IoT (Inter of Things)
Activity trackers & eHealth
Lifelogging
Mobile phones
Asset tracking
Personal locator beacon
Wildlife tracking
M2M applications
Digital cameras
Features:
Ultra-fast 2 ms GNSS data captures
Ultra low-power consumption
Licensable patent pending technologies
Low-cost of deployment
Flexible receiver architecture
Cloud-based server support
Desktop PC support
Complement WiFi and Cell-ID positioning services
Click here to see our Arduino compatible Snapshot Receiver Eval Kit.
Download Snapshot Receiver datasheet
Download White paper
We understand each application is different, in addition to offering standard products, we also offer Custom Design and Consulting services to come up with a solution that suits your unique product requirements. For more information or if you would like to see a Demo, please Contact Us for details.