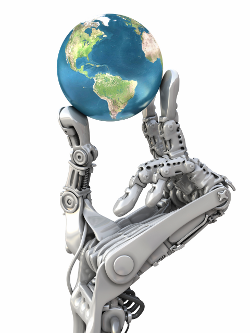 Our goal at Baseband Technologies is two-fold. First, we are passionate about improving the speed and power consumption of GPS enabled devices. Second, we love location-based technologies and we want to integrate technologies such as GPS into the very fabric of our daily life. To this end, we offer two patent pending technologies that provide new and unique alternatives to the power-hungry GPS chipset receivers on the market today.
Our first product is a revolutionary Snapshot Receiver that can operate with incredibly low power for extended periods of time. Snapshot positioning takes a completely new approach to GPS positioning, gone is the slow start up times needed to acquire and track GPS satellites. By leveraging our patent pending technology that allow GPS receivers to compute its position using as little as 2 ms (0.002 seconds) of data, we open entirely new market segments that would be impractical or infeasible due to constraints in power availability and form factor.
Our second product is a 28 Day Extended Ephemeris service that focuses on improving the time-to-first-fix (TTFF) of existing GPS chipset-based products by bringing their start-up time from 30-60 seconds down to 1-2 seconds. With our extended ephemeris service, we are able to provide extremely accurate satellite orbit and clock predictions up to 28 days in advance. Our combined satellite orbit and clock accuracy out performs our nearest competitor by a factor of two. Just like our snapshot receiver, our software client is designed from the ground up to be fast and efficient; as such, it is the slimmest commercially available extended ephemeris client on the market.
We understand each application is different, in addition to offering standard products, we also offer Custom Design and Consulting services to come up with a solution that suits your unique product requirements. For more information or if you would like to see a Demo, please Contact Us for details.