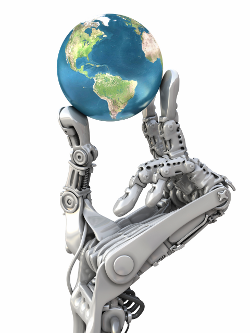 We are currently looking for an FPGA Engineer
Baseband Technologies Inc. specializes in Ultra FAST and Ultra LOW-POWER GNSS receiver technologies for high-volume, low-cost wearable, and IoT applications. We achieve low power by capitalizing on our core competencies in patented GNSS algorithmics, research, development, RF designs, integrated circuit (IC) design, embedded system development as well as our ability to combine these competencies from concept to product launch.
Position: FPGA Design Engineer (full time)
Application deadline: March 3, 2017
Apply at: http://basebandtech.com/employment/
RESPONSIBILITIES
• Responsible for entire FPGA development cycle including system architecture, implementation, validation, tools, processes and revision control
• Responsible for RTL/testbench coding, simulation, synthesis, place & route, timing constraint generation and timing analysis and on-board testing with emphasis on power and performance
• Responsible for source code revision control of FPGA/ASIC projects
• Understand product requirements and work closely with team members to integrate FPGA designs that include hardware and software components
• FPGA to ASIC migration
• Work closely with external customers
QUALIFICATIONS
• Master Degree or Ph.D. in Computer Science, Computer Engineering or Electrical Engineering
• 3+ years experience in digital design, FPGA design and implementation using Verilog, VHDL or SystemVerilog
• Experience with Xilinx & Altera platforms
• Ability to understand RTL synthesized code to perform low-level optimization and improve timing of the design
• Knowledge of system-level design, trade-offs, and constraints of any implementation
• Good understanding of FPGA design considerations including synchronous/asynchronous timing requirements and resource utilization
• Experience with defining and documenting the test bench designs and test plans on both Hardware and Software layers
• Experience with high speed, multi-clock domain design, asynchronous FIFOs and clock management
• Experience with complex SoC with embedded processors
• Pragmatic approach to problem-solving with a "Can-Do" attitude
• Ability to take full ownership of tasks and projects while working in a team environment
• Excellent written and oral communication skills, including the ability to produce clear and concise documentation
• Experience with scripting languages for tool automation and FPGA validation
• Experience with popular low power microcontrollers
• Digital signal processing for GNSS receivers and Low-power circuit design techniques is an asset
Apply Here
If you are interested in applying, please send your resume & cover letter using the form below.