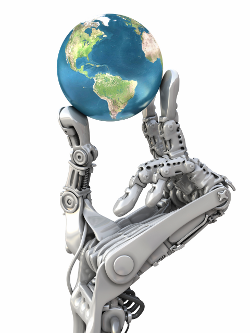 We are currently looking for an FPGA Engineer
We specialize in ultra low power GPS receiver technologies. GPS is our passion, not only will we share our knowledge internally, we are also eager to educate the world in what we know about it.
Our team consists of experienced individuals who are able to quickly work as one to address a given challenge. We enjoy considerable autonomy and will react promptly without compromising our cohesiveness. Our team consists of Members, not employees, and we have been very successful in integrating members from various cultures and experiences into a single, focused and unified workforce, working together to build a unique company.
What do we look for in an ideal Member?
Education & Experience
Solid university education complemented with certifications and/or post-graduate studies, expertise in technology and project management in consulting environment etc.
Communication Skills
Exceptional verbal and written communication skills, with the ability to interact professionally with peers and clients as well as the expertise to contribute to proposals.
Flexibility
To work on client's priorities (technology, role, project, hours, location and deadlines etc). Able to work in an ambiguous environment and "get-it-done" no matter what. Client-focused and service-oriented.
Solution Finder
Strong issue identifier and solution finder. Positive "can-do" attitude with-roll-up-the-sleeves mentality to "make-it-happen".
Creativity
"Thinking outside the box", knowledgeable in best practices, idea person, and passionate about it.
Quality
Deliver products as agreed, on time, on budget.
Entrepreneurial
Act as if it is his/her own company. Positive attitude, glass is always half full.