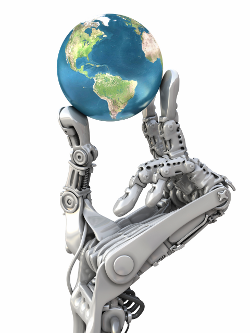 Have you ever wanted to own a Museum Quality satellite model for your desk?
A commercially available model would cost you around US$300. Our model would cost, well, you guessed it, NOTHING! Yes, it is FREE because you are the one who will build it.
Now, another surprise… would you believe these entire models are built out of paper? All you need to build these high quality paper cut out models is a color printer, simple tools and glue. These models are about 10″ tall and 12″ – 16 " wide and, depending on your skill level, this model will take 1 – 2 hours to complete.
Here are all you need to know before building our paper model:
GPS Satellite:
GPS Satellite Building Instructions (pdf)
GPS Satellite Design (pdf)
Compass Satellite:
COMPASS Satellite Building Instructions (pdf)
COMPASS Satellite Design (pdf)
So, why are we doing this? Well, because GPS is our passion! We have been building GPS products for years, and now, we can finally tell our friends and families that we also build GPS satellites in our spare time!
ENJOY!!!