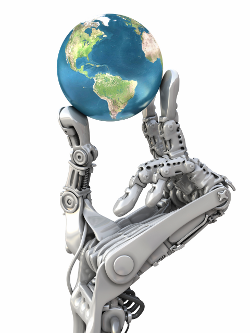 Baseband Technologies specializes in Ultra FAST and Ultra LOW-POWER GPS receiver technologies for high-volume, low-cost applications.
Our patent pending technologies include:
(1) Ultra LOW POWER GPS receiver that can capture a position within 2 milliseconds. This technology is ideal for low power location-based applications that GPS chipsets cannot typically be used.
(2) Advanced 28 Day Extended Ephemeris (Orbit Prediction) service that offers the best performance (accuracy and file size) in the industry. This technology is ideal to significantly improve the battery life and time to first position of an existing product that already has a GPS chipset implemented.
Our customers are typically consumer and industrial electronics manufacturers. With our technologies, their location-based services can obtain rapid GPS position fixes using extremely low power.
Our applications include:
Internet of Things (IoT)
Wearable technologies
Smartphones & wireless technologies
Geotagging for Digital Cameras
Machine-to-Machine (M2M) tracking
Miniaturized Unmanned Aerial Vehicles (UAV)
For more information about our company, please Contact Us for details.