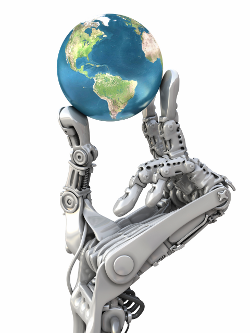 Before a GPS receiver can calculate a position, it must know the location of a minimum of four satellites. A standard GPS receiver does this by downloading satellite broadcast information that describes their orbital trajectory (also known as "ephemeris"). The problem with this approach is that broadcast ephemeris messages are transmitted at a very slow speed (50bps) and they are valid only for a short period of time (2-4 hours). In addition, under poor signal environments such as indoors, urban canyons, and dense tree covered areas, downloading broadcast ephemeris information can take minutes or, often, fail altogether.
Today, end-users expect instant connectivity; as such, they are not willing to wait upwards of 30-60 seconds for a GPS position fix. Using our 28 Day Extended Ephemeris service, GPS chipsets or OEM devices can expect a significantly reduced time to position fix of around 2 seconds.
Our patent pending 28-Day Extended Ephemeris service is based on ultra-high performance data compression techniques designed to minimize the ephemeris data file to 20 kbyte per week without any noticeable loss in accuracy. In addition, with our proprietary prediction algorithms, our combined orbit and clock prediction accuracy is at least 2 times better than the competition.
Download FREE eBook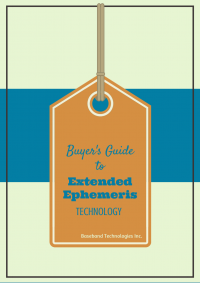 Along with our 28-Day Extended Ephemeris service, we also offer a lightweight software client written in platform independent C code. This software client was designed from the ground up to operate efficiently on low-power processors (e.g. ARM Cortex M0 and M3 etc.) with very low memory and storage requirements.
While a mobile phone may require 7 or 14 days of extended ephemeris information, an infrequently connected device such as a digital camera would likely need 28 days. Likewise, depending on the intended application and network availability, M2M applications may require up to 28 days of prediction information. Our 28-Day Extended Ephemeris service is capable of providing different levels of prediction duration and compression accuracy, this feature enables GPS chipsets or OEM device manufacturers to manage and optimize the network traffic based on their unique applications.
Applications:
Wearables technologies
Activity trackers & eHealth
Mobile phones
Pervasive asset tracking
Personal locator beacon
Wildlife tracking
M2M applications
Digital cameras
Features:
Fast Time-To-First-Fix (TTFF)
28 day prediction
20 kbyte per week data size
Best in class prediction accuracy
Ultra-low footprint software client
Evaluation Kit available
Download 28 day Extended Ephemeris datasheet
We understand each application is different, in addition to offering standard products, we also offer Custom Design and Consulting services to come up with a solution that suits your unique product requirements. For more information or if you would like to see a Demo, please Contact Us for details.