Welcome to
Baseband Technologies
Welcome!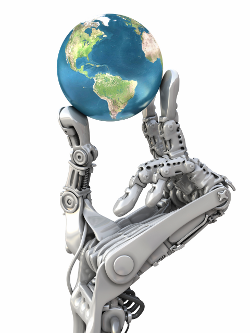 Baseband Technologies specializes in advanced ultra low power GPS receiver technologies for High-Volume and Low-Cost consumer electronics. Our company has developed technologies that enables consumer electronics manufacturers to implement GPS functions quickly and easily into anything that moves. Combining two patent pending technologies that lower power consumption for GPS receivers to the maximum theoretical achievable limits, applications such as wearables, Internet-of-Things, mobile phones, digital cameras and Location-based-services (LBS) can now implement GPS with great ease.
For applications that requires the lowest possible power consumption which typical GPS chipsets cannot deliver, our Snapshot Receiver is ideal. The advantage of our snapshot GPS receiver technology is its ability to capture a GPS position within 2ms (milliseconds), as a result, it greatly increases the battery life of today's portable consumer electronics. Not only does this significantly reduced power requirement translates directly to an ultimate GPS receiver that uses practically no electrical power to run, it is in most cases immune from the typical radio frequency RF interference problems that are associated with traditional GPS chipset designs. When power supply is limited such as using only a small coin cell battery, our snapshot receiver could potentially run for months or even years without requiring a recharge or replacement.
For applications that already use a GPS chipset design, our 28 Day Extended Ephemeris service is ideal. The advantage of our 28 Day Extended Ephemeris service is its ability to shorten the time-to-first-fix (TTFF) of any GPS chipset to 1-2 seconds regardless of the environment, as a result, it greatly improves the user experience while increasing the battery life of the electronics.
Since every customer is unique and their requirements are different, in addition to offering standard products, we also offer Custom Design and Consulting services to come up with a solution that suit your unique product requirements.
Our website is primarily designed to showcase our products and services but our other goal is to become a trusted source for ultra low power GPS receiver technologies, trends and applications. If you are interested in receiving regular updates from us, we invite you to sign up to our Blogs and become a member of our community.
Enjoy!